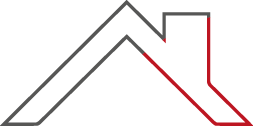 Roof Installations And Repairs
Roof Installations is a particularly sizable service we undertake as a Building company.
We are commited to providing a quality service guaranteed. Whether you require a Roof repair or a new Roof installation we are prepared to undertake works on various scales.
Please see below a list of works we undertake:
Chimney brickwork repairs | Corrugated roof installations/repairs | Damp work | Felt repairs | Flat roof installations | Flat roof repairs | Garage roof installations/repairs | Guttering/UPVC and downpipe installations | Lead works | Pitched roof installations | Pitched roof repairs | Pointing work | Roof window installs and repairs | Roofing carpentry |
Roofing inspections and reports | Roofing insulation | Soffits, fascias and cladding | Valleys and gullies

If you would like more information on our services or the process involved in insurance work for a claim, please contact us today. You can do so either by calling us on 0208 575 1336 or completing the "contact us" form below.
Testimonials
"
Repair of leaking sky light – UB9
Done a good job - very professional.
"
"
Roofing and guttering. En suite – W4
Excellent. Very good work. Already recommend. Very pleasant efficient. Brilliant workmanship.
"
"
Boiler and roof repair – TW1
We used them for the repair to our roof that was leaking during the winter period. I would strongly recommend using them, I had a good experience, and will certainly use them in the future.
"